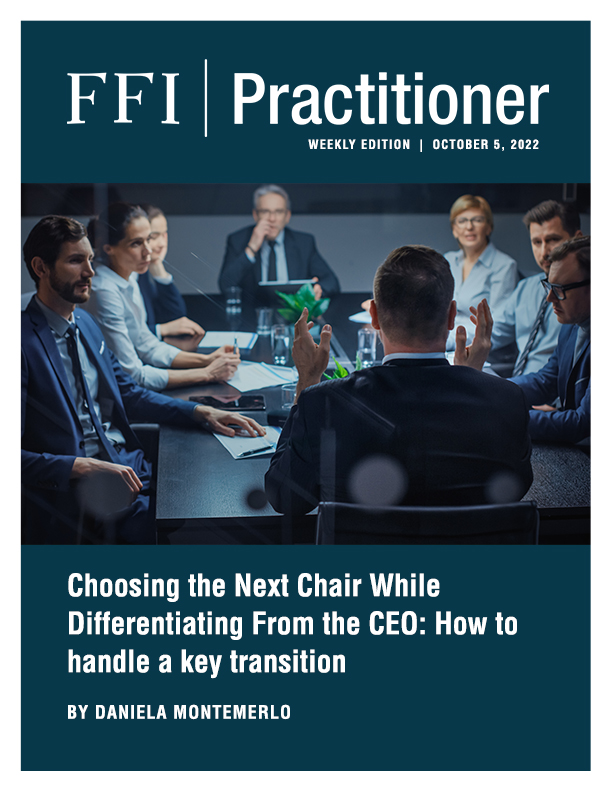 Choosing the Next Chair While Differentiating From the CEO: How to handle a key transition
WEEKLY EDITION • October 5, 2022
In this week's FFI Practitioner, Daniela Montemerlo explores the important role of the board chair in a family enterprise and explains the benefits of appointing two different people to serve as chair and CEO.
View Enhanced Edition
FFI Global Conference
Join practitioners, researchers, educators and family enterprise members at the premier event in the field.
Learn More and Register
Publish in FFI Practitioner
Reach more than 7000 readers weekly with articles relevant to advisors and family enterprise members worldwide.
Learn more and submit